The move-in price covers all the expenses associated with moving in. It's the total amount you need to deposit into the landlord's account before moving into the residence. It typically includes the first month's rent, advance payment for utilities, prepaid rent, and deposit.
You can always see what's included in the move-in price for each rental directly on the property listing by clicking on the 'What is move-in price' link under the 'Move-in price' section.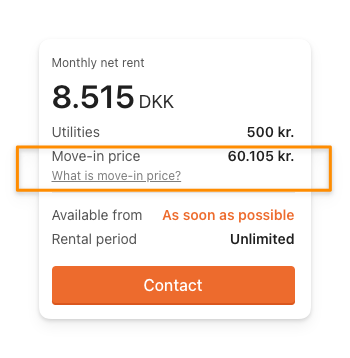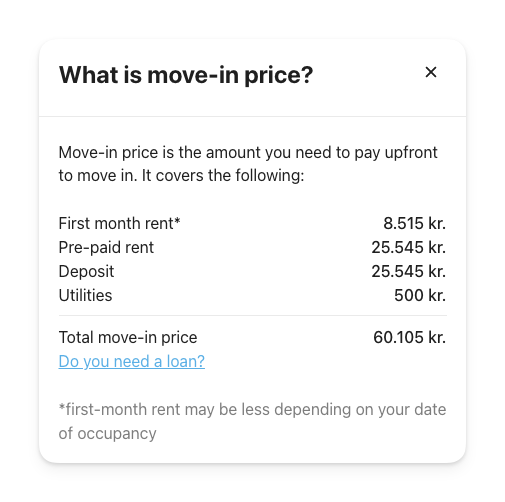 Note: If you move into the rental in the middle of a month instead of at the beginning, the move-in price may actually be lower than what is stated on the property listing, as the first month's rent could potentially be lower in this case.
What is deposit, pre-paid rent, and utilities?
If you're unsure about what the different items cover or mean, you can read more about what utilities is here, and what deposit and pre-paid rent mean here.