As a property seeker on BoligPortal, you can easily receive automatic notifications in your email inbox when new properties that match your preferences become available for rent. All you need to do is create a Search Agent with the search criteria that describe your housing preferences.
To create a Search Agent, start by searching for a property on boligportal.dk and enter your desired search criteria using the search filters. The more filters you apply to your search, the more specific and precise your Search Agent will be.
You can filter your search based on various criteria, including property type, maximum rent, number of rooms, lease period, and specific requirements.
You can create as many Search Agents as you like.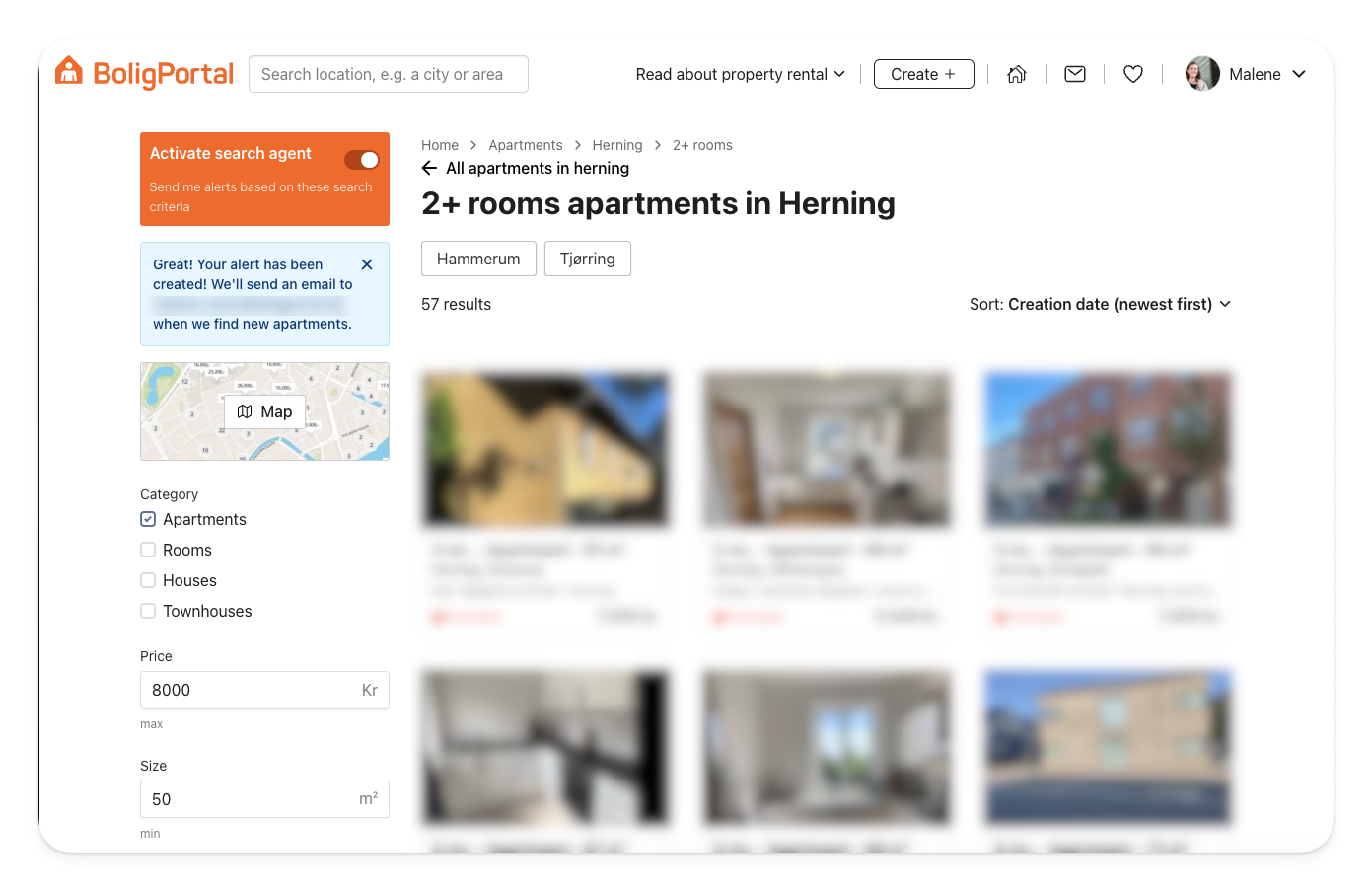 In the image above, a Property Agent has been created with the following criteria:
Apartments with a balcony or terrace in Herning
Up to a maximum of 8,000 DKK per month
Minimum 50 square meters
This means that the user will receive an email notification every time a new property is listed on BoligPortal that matches these requirements. This way, they can quickly reach out to new properties while avoiding the need to manually monitor listings.
You can always view, delete, or extend all your Search Agents on your profile under the 'Search Agents' tab.