When a subscription has no commitment, it means that as a subscriber, you are not obligated to remain subscribed for a specific period. You can cancel or end the subscription at any time within the current subscription period.
So, you can always cancel your subscription with BoligPortal if you no longer need it.
All cancellations must be made before automatic renewal
If you do not wish to continue your subscription, simply remember to cancel it before the subscription renews. You can always see the specific date and time for the next renewal of your subscription.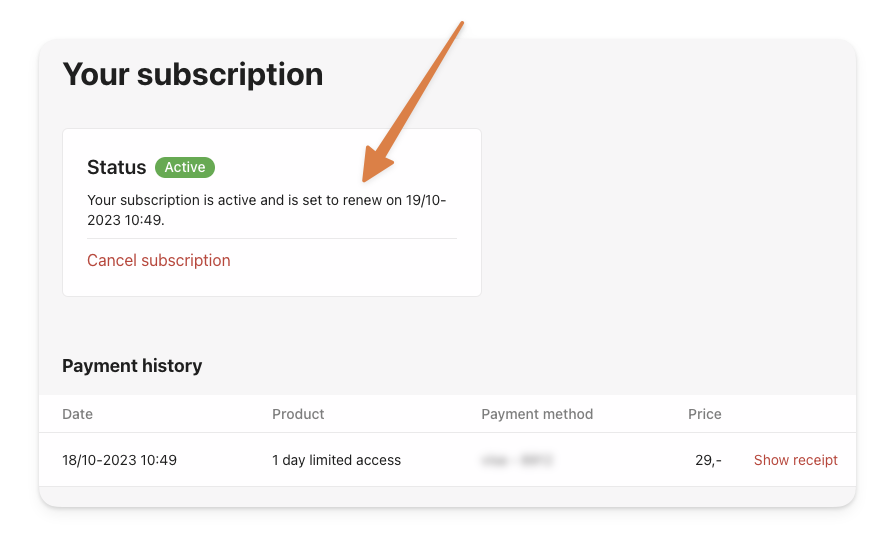 Read, how to cancel your subscription here.