We've made it easy for you to send and receive messages related to your property search through BoligPortal's messaging system – both on the website and on the BoligPortal App. This makes it convenient for you to communicate and exchange information about available properties, inquiries, and agreements.
You can find all your messages in your inbox, accessed by clicking the envelope icon at the top right corner of BoligPortal's homepage – or by clicking on your profile picture and then selecting 'Inbox'.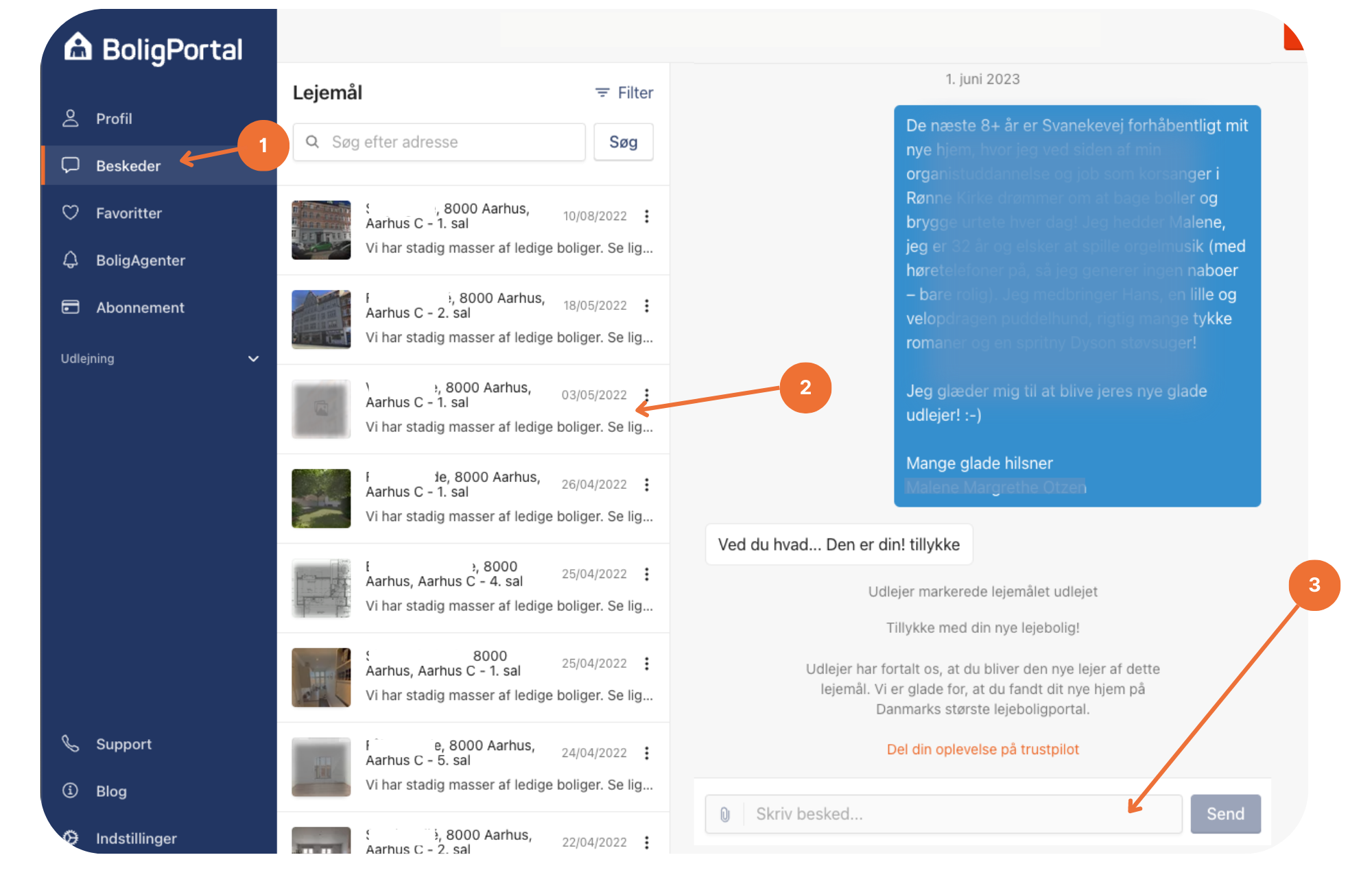 You need to be logged into your user account to use the messaging system. To contact landlords, you also need to have an active subscription.
Do you use the BoligPortal app?
If you've downloaded the BoligPortal app, you can benefit from enabling push notifications. This way, you'll receive a notification directly on your phone when you receive a new message from a landlord.
Additionally, we will automatically send you an email to the email address you've registered with when there is a new message in your inbox.
Download the BoligPortal app from App Store or Google Play.