At BoligPortal, we strive to offer the best and widest selection of rental properties to our housing seekers. Therefore, we allow advertisements from both private landlords and public housing associations. When a public housing association has available properties or properties with a very short waiting list, they can advertise them on BoligPortal.
If you're interested in renting a property from a public housing association, you still need to pay membership fees to the association and formally join the waiting list, even if the property is vacant.
You can find the available public housing properties by checking the 'Social housing' box in the search filters on the search page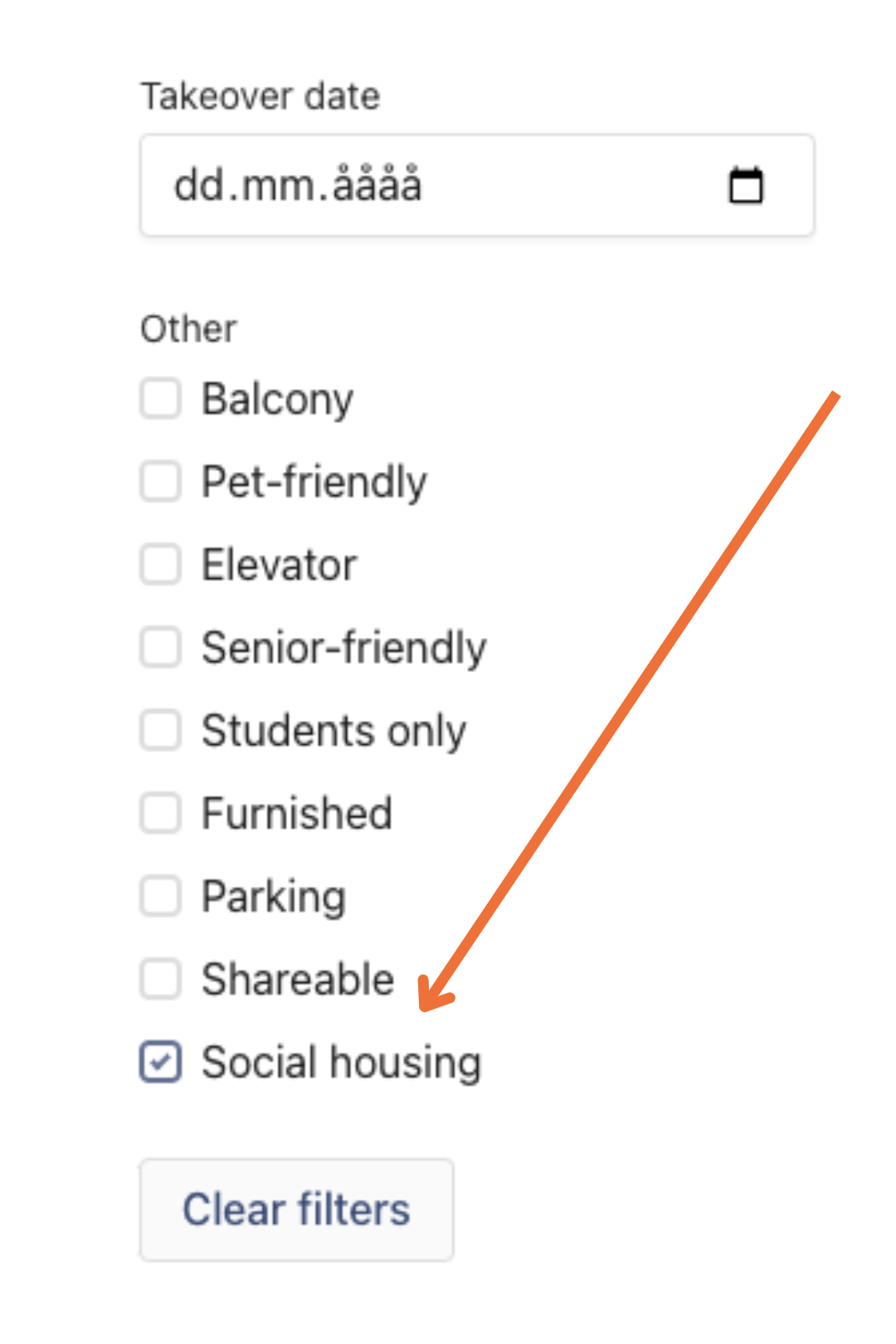 Also, remember to narrow down your search further – for example, by city, rent, and size – so that you only see the available properties in public housing associations that are relevant to you.