If you wish to change your password, simply log in to your profile and go to 'Settings'. Then click on the 'Change password' link under the 'Account' section.
Afterward, you'll need to enter both your current password and your new password. Your new password should contain at least 8 characters and must not consist solely of numbers.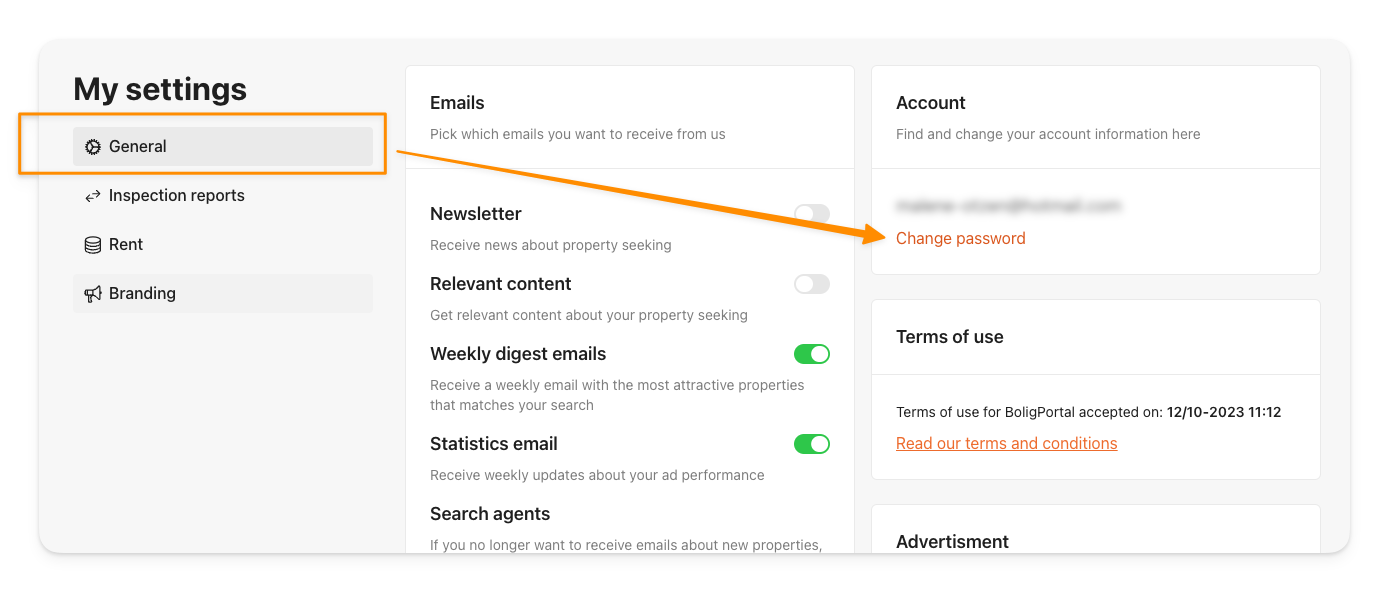 What should I do if I can't remember my password?
If you've forgotten your password, you should reset it instead. You can read how to do that in this guide.


Tips for choosing a secure password:
Even though your password is always encrypted when you have a profile on BoligPortal, making it accessible only to you (and not even to BoligPortal's employees), it's still a good practice to choose a strong password that's hard for others to guess.
Avoid common words and numbers that are easy to guess.
Use a combination of uppercase and lowercase letters, numbers, and special characters.
Choose long passwords that are not directly related to you, such as avoiding using your own, your partner's, or your children's names, or birthdates.
Avoid reusing passwords across multiple websites, accounts, or devices.
Regularly update your passwords for added security.