When you create a property ad on BoligPortal, you have the option to offer digital viewings. It is entirely optional, but it provides additional opportunities to attract interested tenants.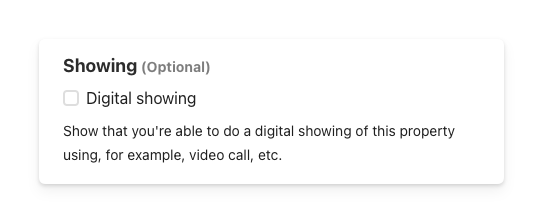 Digital viewing makes your property presentation more flexible. It allows you to showcase the rental, for example, through a video call.
If you want to offer a digital viewing of your property, you can indicate this either when creating the listing or later by editing your ad.
When you offer a digital viewing, a banner will automatically be added to your housing ad, alerting prospective tenants to this option.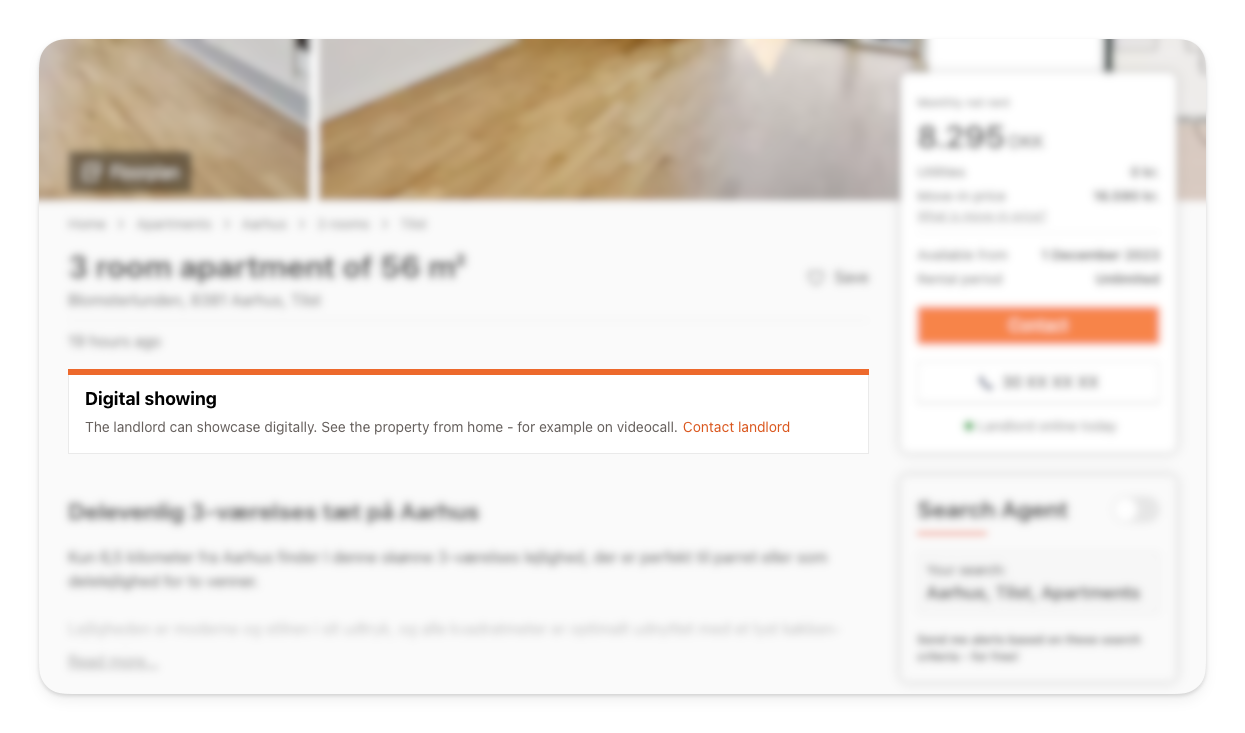 Why should I offer a digital viewing?
Offering a digital viewing of your property increases accessibility for interested tenants, potentially boosting interest and expediting the rental process for you. It provides prospective tenants with the opportunity to virtually see your property, which is convenient and time-saving for both you and the tenant.
Digital viewing can also attract a broader audience, especially if you're experiencing a limited number of inquiries about your property. By being able to view the property digitally, individuals who don't live near the property find it easier to attend a viewing.


How do I conduct a digital viewing?
It's entirely up to you how you want to conduct your digital viewing. Many choose to arrange a video meeting with the prospective tenant, where you can introduce yourselves, and you can go through the property room by room, showcasing everything.
There are many good programs for holding video meetings, including FaceTime, Microsoft Teams, Zoom, Google Meet, and Skype.