If you have forgotten or want to change your password for your BoligPortal profile, you can easily reset your password and set a new one by clicking on 'Forgot password' when you attempt to log in.
To log in, click on the 'Log in' button in the top right corner of boligportal.dk or the bottom left corner if you are using BoligPortal's app.
When you click on 'Forgot password', you will be asked to enter the email address associated with your account. Make sure to enter the correct email address.
After that, you will receive an email from BoligPortal with a link to reset your password. You can open the link by clicking the 'Reset password' button.
The link will direct you to a secure page where you need to enter your new password twice. Your new password must be at least 8 characters long and should not consist solely of numbers.
Why am I not receiving a password reset email?
It's very common for it to take a few minutes before you receive your reset link from us. If you still haven't received the email after 10 minutes, please make sure you've entered the correct email address.
Always remember to check your spam filter.

Best practices for choosing a secure password
While your password is always encrypted when you have a profile on BoligPortal, it's still a good practice to choose a strong password that's difficult for others to guess.
Avoid common words and numbers that are easy to guess.
Use a combination of uppercase and lowercase letters, numbers, and special characters.
Select long passwords that aren't directly related to you; avoid using your, your partner's, or children's names, birthdates, or similar information.
Avoid reusing passwords on multiple websites, accounts, or devices.
Regularly update your passwords for added security.
Learn more about how BoligPortal handles your information here and find tips on security regarding fake emails and phishing here.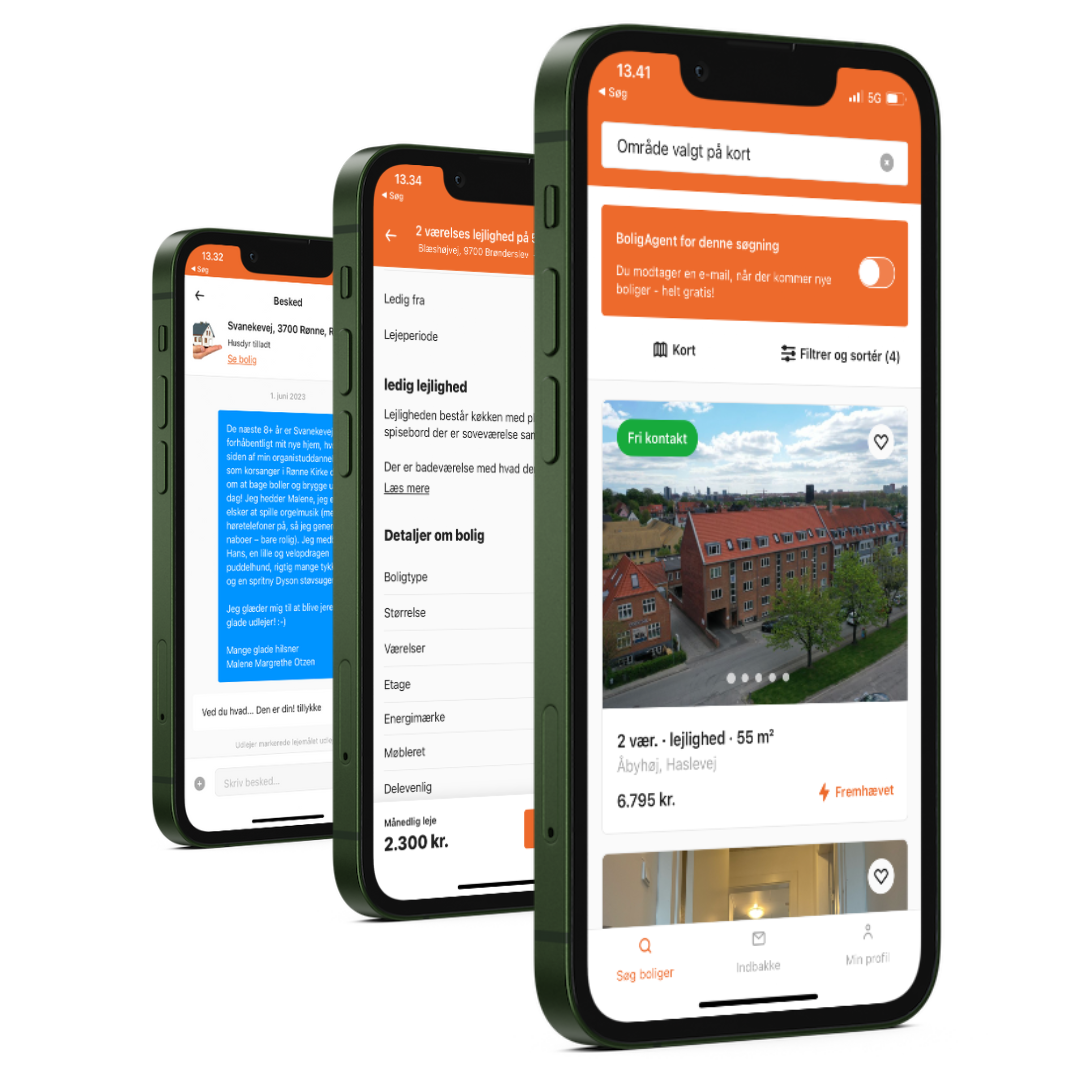 Download BoligPortal's app