If you wish to view, extend, or delete your Search Agents, simply go to the 'Search Agent' section on your profile. Here, you will find all the active Search Agents you have created.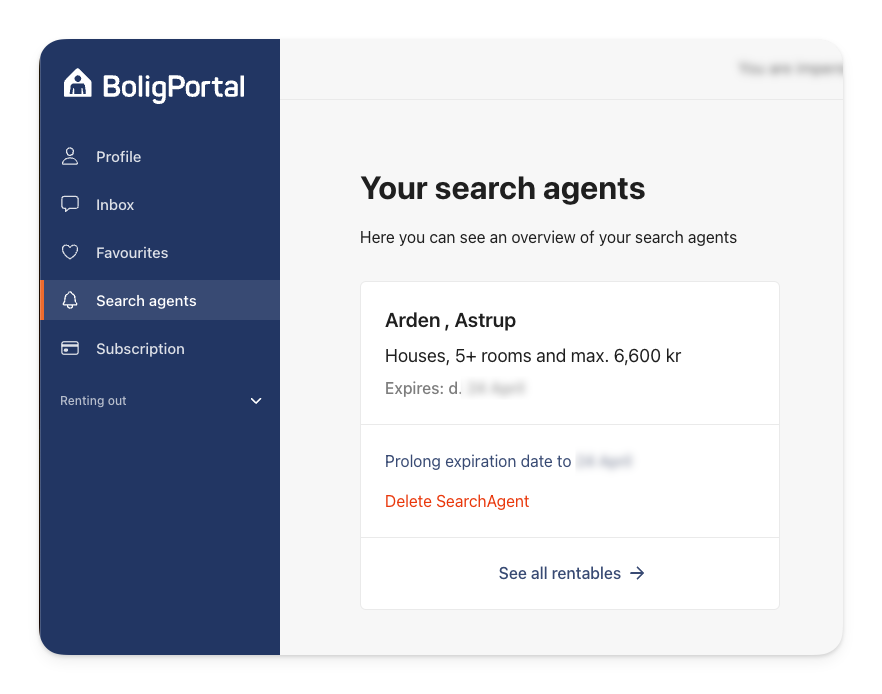 How do I delete a Property Agent?
If you wish to delete a Search Agent, simply click on 'Delete SearchAgent'. After doing so, you will no longer receive emails based on that saved search.


How long is a Property Agent valid, and how do I extend the period?
A Search Agent is always active for 6 months, or until you delete or extend it. One week before your Search Agent expires, we will send a reminder via email to extend it if you wish to keep it.
To extend your Property Agent, click on 'Prolong expiration date'. This will extend the Search Agent until the specified date.


Can I change or edit an active Property Agent?
Unfortunately, it's not possible to edit Search Agents. You should instead delete the Search Agent you no longer need and then save a new one with your desired criteria.