The tenant's CPR number is only used in connection with granting power of attorney – for example, when registering with one or more of our partners for electricity, internet, or insurance.
If the tenant does not have a Danish CPR number or if you, for example, do not want to handle the registration of your tenant for electricity, you should instead choose Lejer står selv for rettidig tilmelding (Tenant is responsible for timely registration of electricity).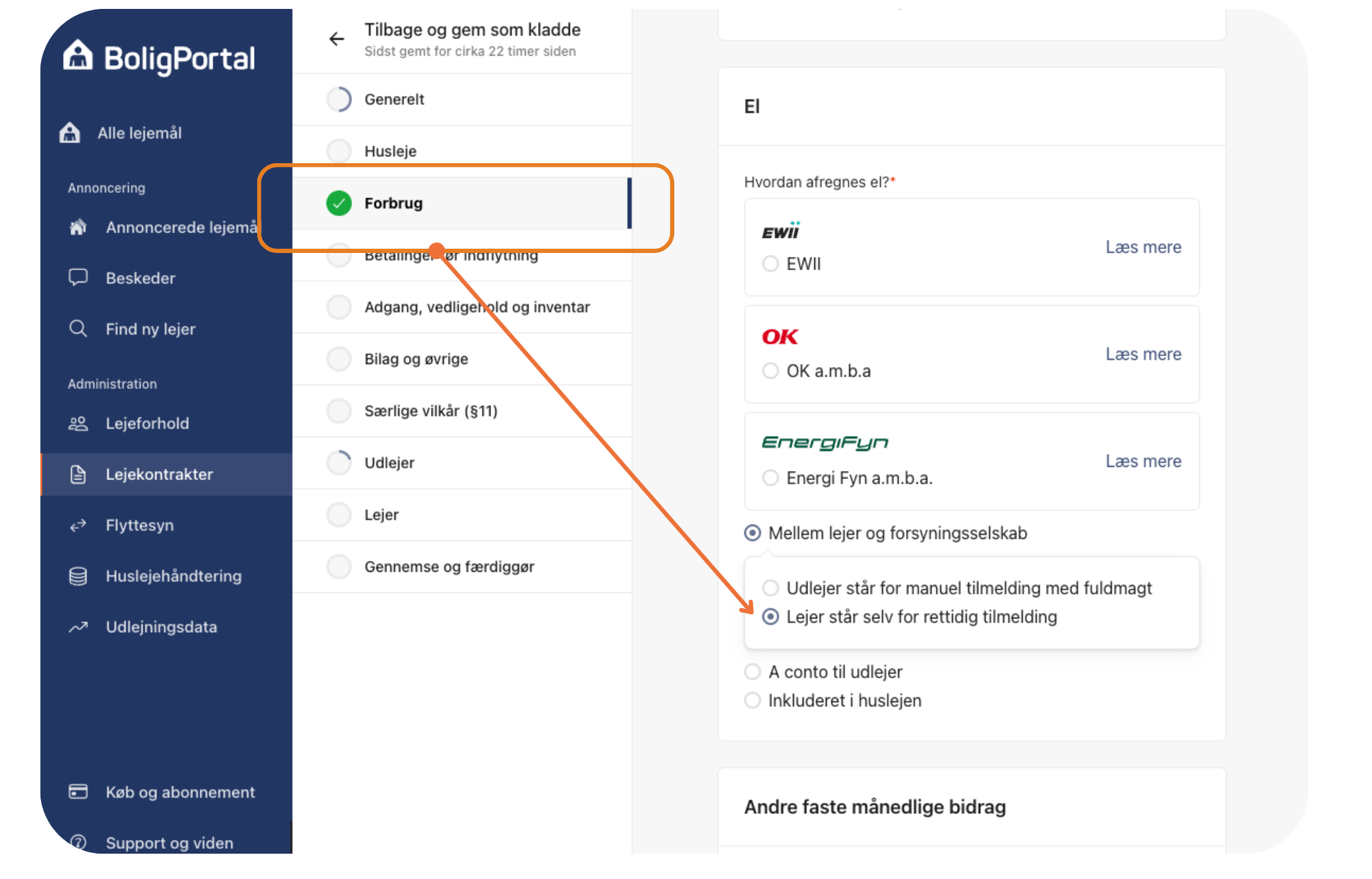 Note: There is no official, legally valid version of the lease agreement Form A10 in English, which is why our tool for filling out the lease agreement is available in Danish.
Note: The tenant's CPR number will not be visible in the final lease agreement - it is used solely internally for the purpose of the power of attorney.