If you wish to receive reminders about missing rent payments, it is possible to get notified both on email and/or SMS.
* Please note that there will only be sent out notifications about tenancies connected to an automatic rent collection service like MobilePay.
To sign up for SMS and/or email notifications you must be logged in to your BoligPortal account. You then click on Settings and choose Rent.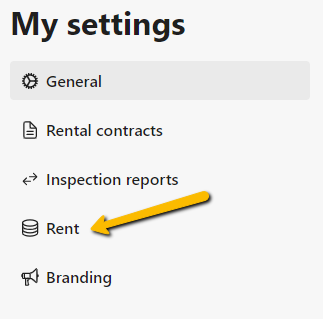 Scroll all the way down the page to Reminders on missing payments
Here you can tick off email and/or SMS depending on how you wish to receive your reminders.
* Please remember to add a phone number if you choose to receive reminders via SMS and that it is not possible to change the email address, unless you change the email address connected to your account on BoligPortal.
When you have chosen how you wish to receive your reminders, remember to click Save changes. Your changes have now been saved to your account.