If you need to add or subtract a single amount payment for an upcomming rent collection, you can do so on an existing rent collection. You do this under Rent on the relevant tenancy.
* You can only add/subtract single amount payments on future payments.
1. Under Payment overview you click on the three dots on the right based on the date of rent collection to which you want to add the single amount payment.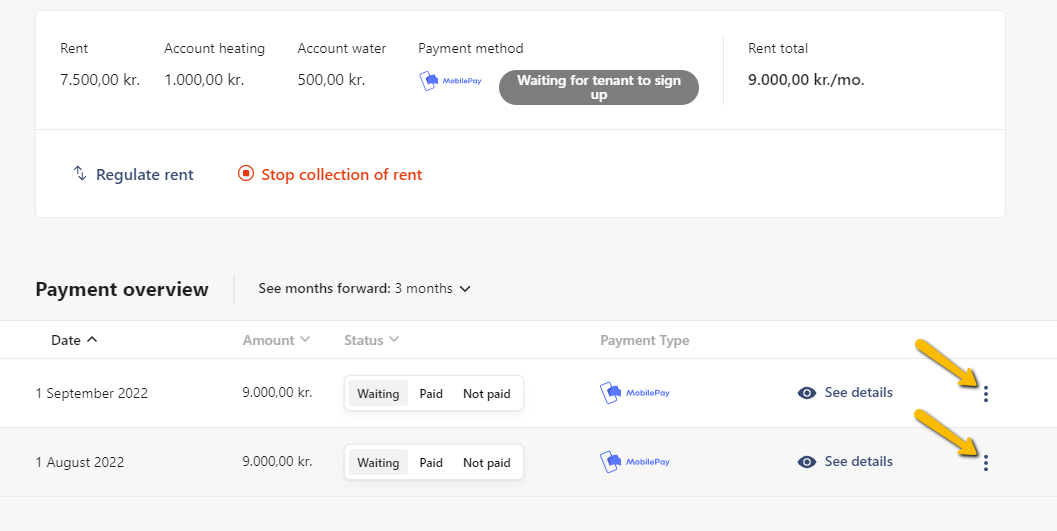 2. Then you choose Add/subtract single amount for this payment.

3. You now choose what kind of payment you want to add. It could for example be Common area. If you need the name of the payment to be something different than the payment type, you can write your own name for the payment. In this example it could be Rent of common area. Finally you add the the amount.
* You can add as many single amount payments as you need. To add more payments you click Add amount.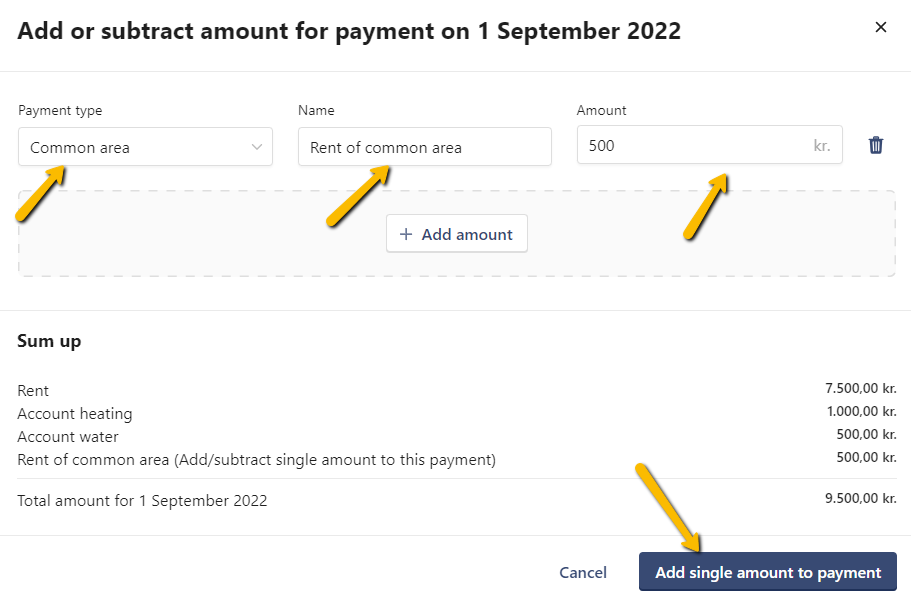 4. When you have added the single amount payments you need, you click Add single amount to payment
Conversely, if you need to subtract a single amount payment, e.g. if you need to refund account water to the tenant, you follow the same four steps as above. The only difference is that a [ - ] is written in front of the entered amount, so that it is instead deducted from the selected rent collection.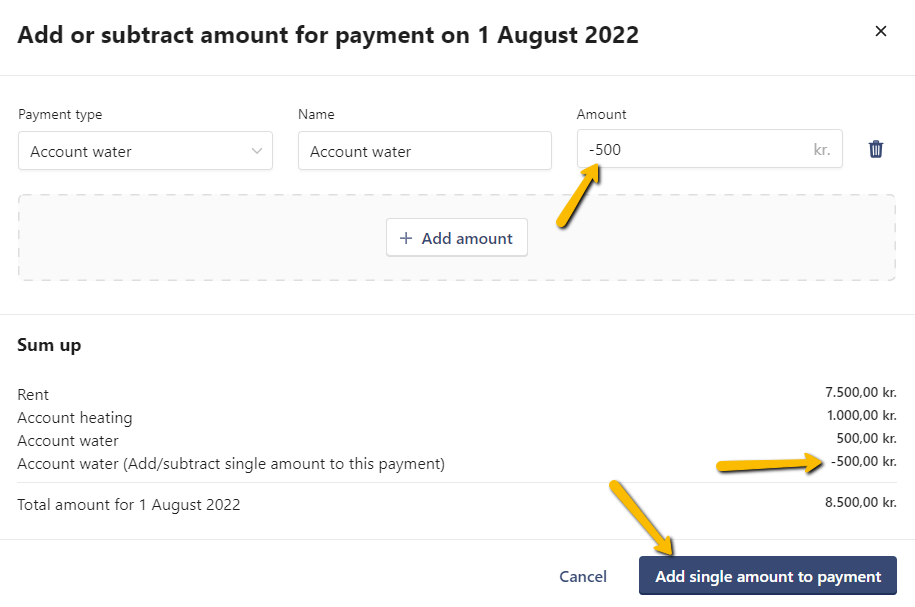 When you have clicked Add single amount to payment, it will be clearly visible in the payment overview. * If you hold the mouse over Add amount or subtracted you will see the amount and what the amount covers.


* If you have accidentally set up the payment on the wrong date, you can read this guide on how to delete a single amount payment, that has been added to an already existing rent collection.