If in the future there are permanent changes in your tenant's rent, e.g. if the account payment for utilities or the rent increases, you can regulate the automatic rent collection under Rent on the relevant tenancy.
1. Click Regulate rent

2. Make the desired changes in the amounts, or add new ones in case of additions to the rent, e.g. if the tenant wish to rent a deposit. You also choose the payment from which the regulation should take effect.
In this example the rent will be increased with 500 kr., so 8000 kr. is entered under Rent instead of 7500 kr. The date from which the payment should take effect is set up to be August 1st 2022.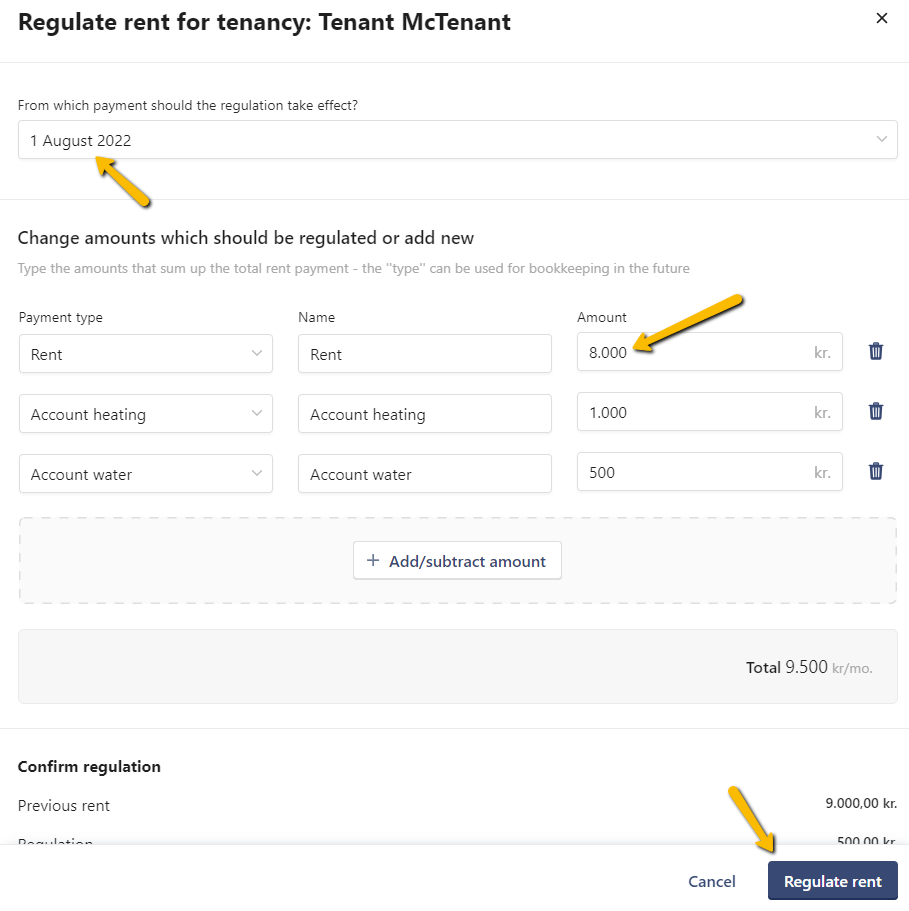 3. When you have made the desired changes you click Regulate rent to add the regulations.
It will now appear in a bar at the top of the tenancy page as well as in the Payment overview that the rent has been regulated. In the bar on the top of the page you can click See details to see more details about the rent regulation.

In the Payment overview you can see the regulation based on the month that the regulation will take effect (in this example it is August 1st). All rent collections after this date will be including the regulation.

* Remember to always inform the tenant about the rent regulation yourself, cf. the Danish rent act (Lejeloven). Your tenant will not automatically be informed about the regulation through BoligPortal.