When your tenant has given their notice and is moving out of the rental, the automatical rent collection should of course also stop.
You stop the automatical rent collection under Rent under the relevant tenancy or by choosing the tenancy in the Rent overview. Here you click Stop collection of rent.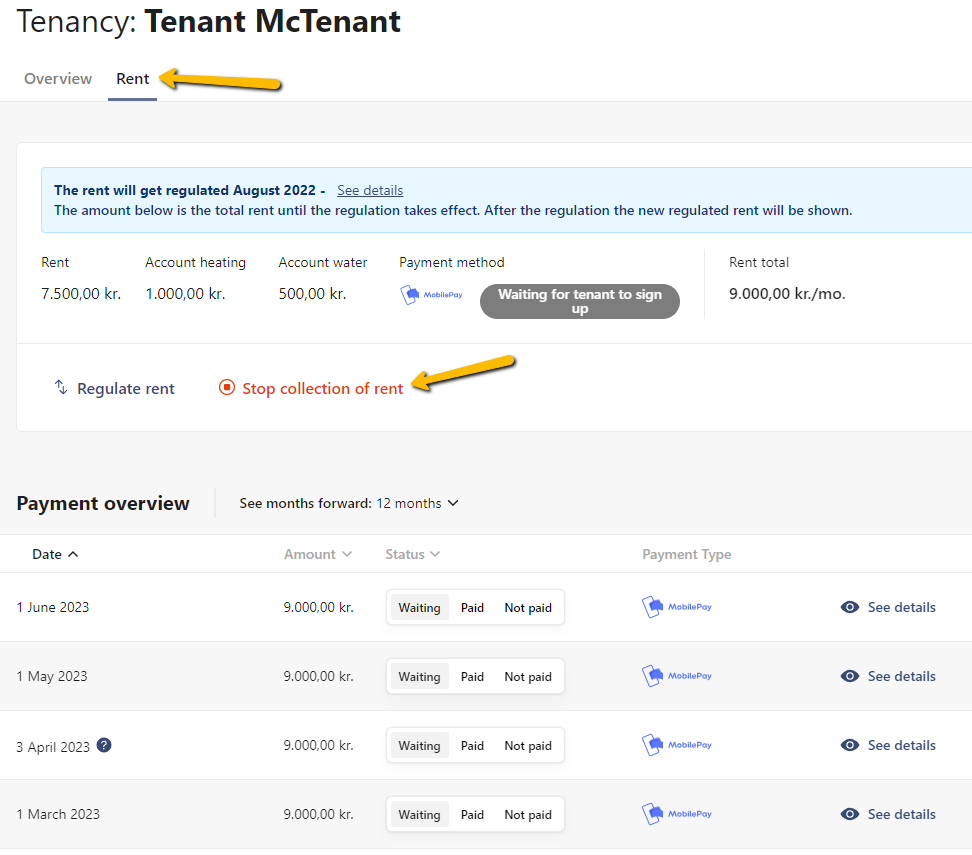 In this case, the tenant will move out by the end of January 2023. Since the tenant has paid one month prepaid rent when they signed the contract, the last month of automatical rent collection is december 2022. The prepaid rent will then cover January's rent.
*Remember to consider the prepaid rent when relevant.
When you have chosen Last payment month you click Stop collection of rent in the blue box.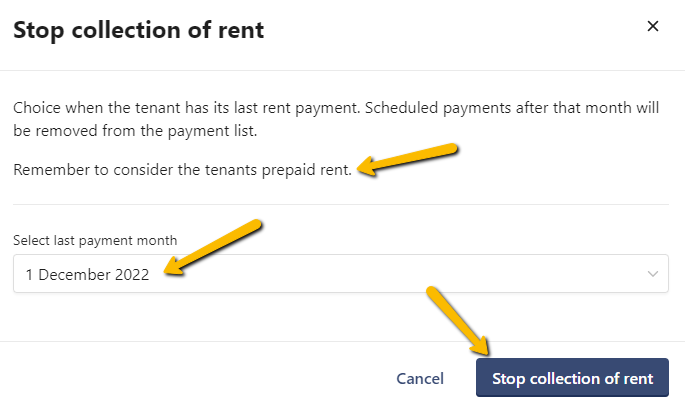 When the rent collection is stopped, you will see a RED information box in your rent overview, in which you will be able to see that the rent collection has been stoppet and when you have chosen the last payment should be (in this case December 1st 2022).
You can always click Start rent again and set up the rent collection again.
* Please note that if you restart the rent collection, your tenant will have to approve the payment agreement again.
In the Payment overview, all payment after the final payment date is removed. The last payment in the payment overview will in this case be December 1st 2022.