You can set up a tenancy on all your rentables. There must be minimum one tenancy on the rentable, in order to set up rent collection on BoligPortal.
1. You set up a tenancy by clicking Create tenancy under Current tenancy in the overview of the Rentable.

* You can also choose Create tenancy under Tenancy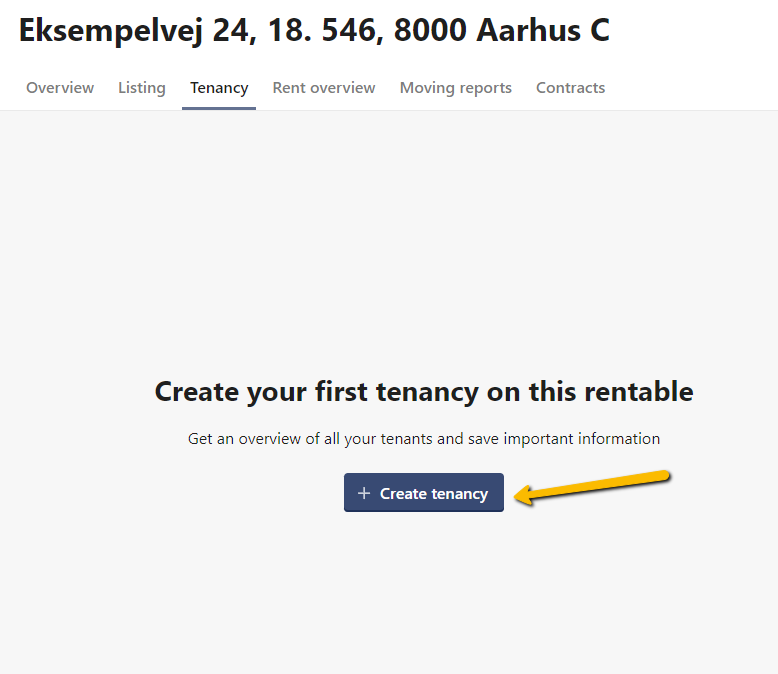 2. Now you fill out the date of moving in (and the date of moving out if it is a time limited rental). You can also list the tenant's information.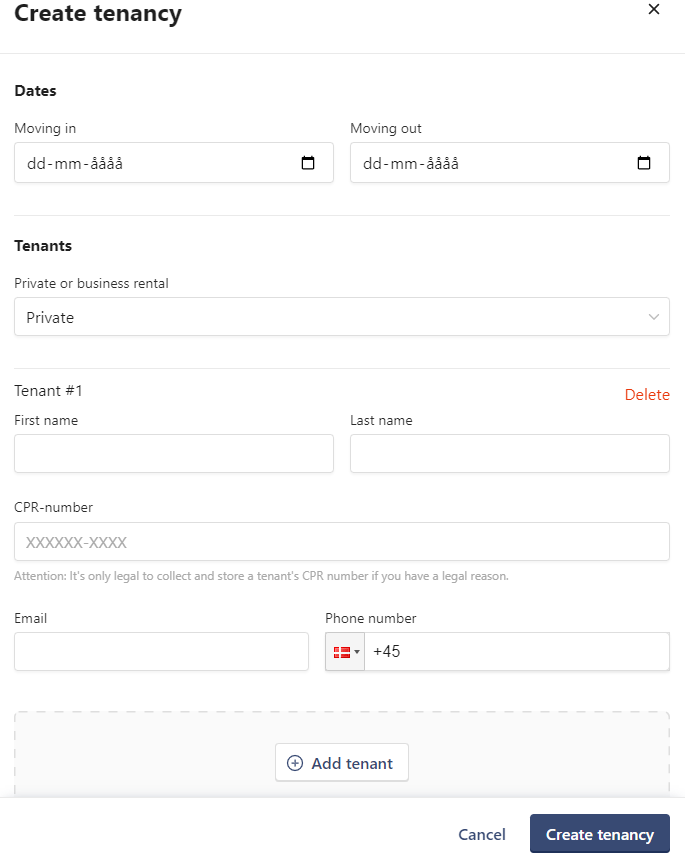 3. If there is more than one tenant, you can click Add tenant to fill in their information as well. You can do this for all tenants on the rental. When you are finished, you click Create tenancy to save the information and create the tenancy.
* Please note that you are only allowed to store the tenant's CPR-number if you have a specific purpose with it. BoligPortal are not able to see the tenants CPR.
It is also possible to create a tenancy while you are setting up the rent collection.
1. Under Setup rent for a tenancy you choose New tenancy
2. Scroll all the way down the bottom of the page, where you can fill out the tenant's/tenants' information.
* Remember to enter an email address and/or a phone number in the tenant information, if you wish to collect the rent automatically through MobilePay. The tenant will receive a link by email address and/or SMS to sign up for the automatic rent collection.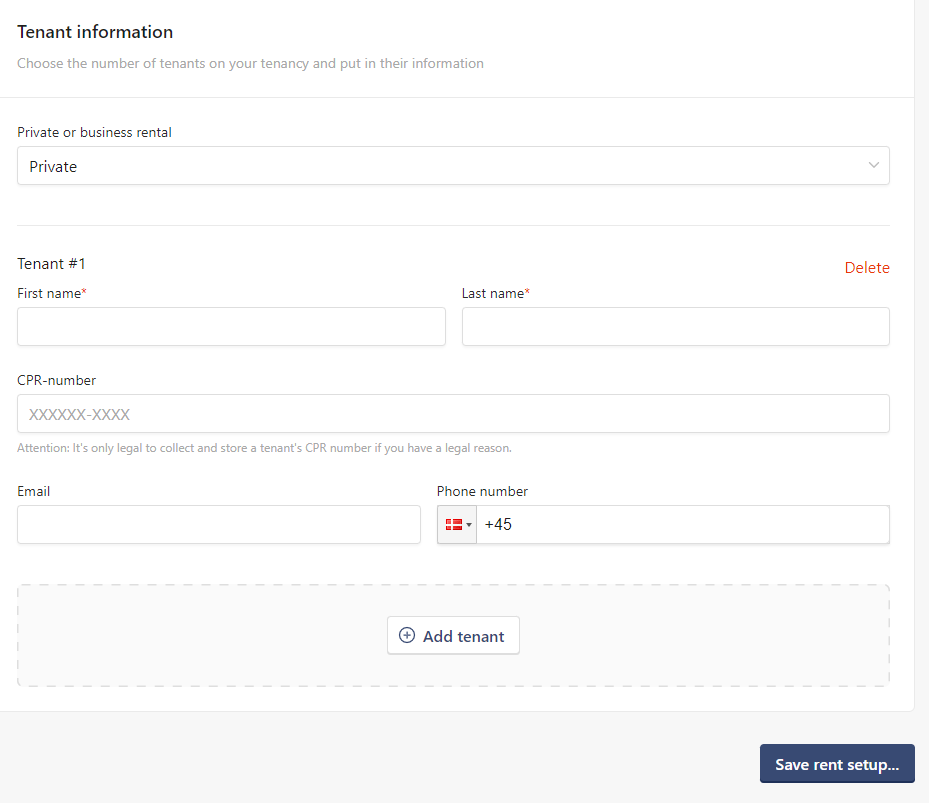 3. When you are finished, you click Save rent setup... to save the tenant's information and to save the rent collection.