This is an article about BoligPortal's free service for conducting and managing moving inspection reports, which is currently available in Danish. Therefore, images and some phrasing in this guide may appear in Danish.
If you have any questions or need assistance with your moving inspection reports, you're always welcome to contact BoligPortal's Customer Service.
When using BoligPortal's free digital tool to conduct and manage your moving inspections, there are several standard repair options you can associate with your defects and deficiencies.
However, you can always remove and add repair options to your moving inspections according to your preferences.
You can fill out and manage your moving inspections through your BoligPortal profile under 'Inspection Reports' or using BoligPortal's Moving Inspection App, available for both Android og IOS.
BoligPortal's digital moving inspection tool is currently only available in Danish, which is why this guide contains text and images in Danish.
How to add more repair options in BoligPortal's Moving Inspection tool


Go to 'Settings' on your profile and select the 'Inspection reports' tab.
You will then see a list of all current repair options. You cannot edit the default repair options.


Click on '+ Add New' at the bottom of the list and press enter when done
Afterward, these repair suggestions will appear in your moving inspection reports when you report defects.


You can always delete both your own and our standardized repair options from the list by clicking on the trash icon to the right of the line.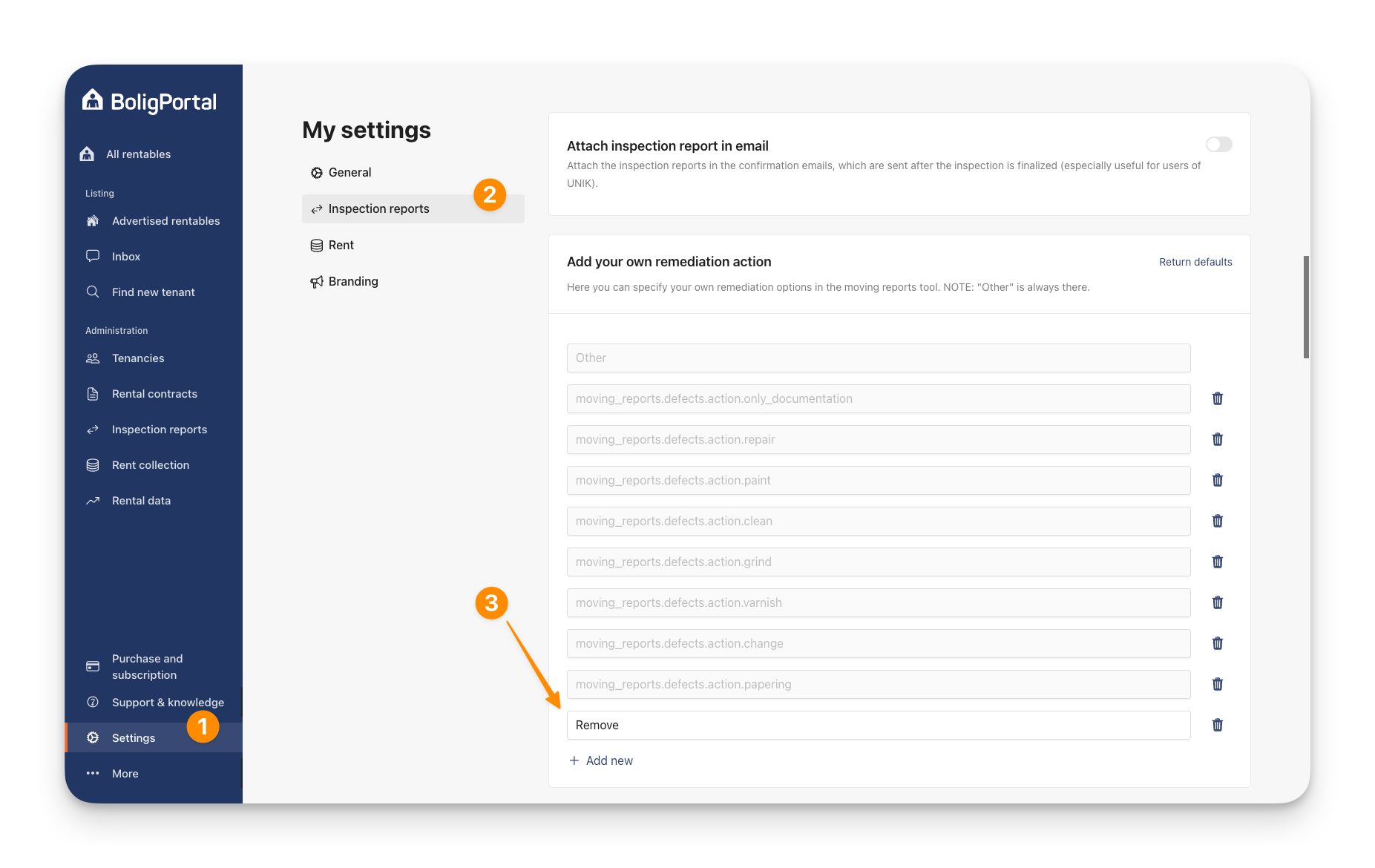 If you have questions about how to create defects and add repair options in your moving inspection, you can read more here.