This is an article about BoligPortal's free service for conducting and managing moving inspection reports, which is currently available in Danish. Therefore, images and some phrasing in this guide may appear in Danish.
If you have any questions or need assistance with your moving inspection reports, you're always welcome to contact BoligPortal's Customer Service.
When you, as a landlord, conduct a moving inspection through BoligPortal, you will come across a section titled 'Aflæsning af målere' which translates to 'Meter Readings'. In this section, you can add various utility meters such as electricity and oil, along with their meter readings.
Filling out this section of the inspection report is not mandatory to complete the inspection.
If you don't need to or don't want to add meter readings, simply leave this section blank and proceed to the next section by clicking on the 'Nøgler' (Keys) button. This way, you can complete the rest of the inspection without providing utility meter readings.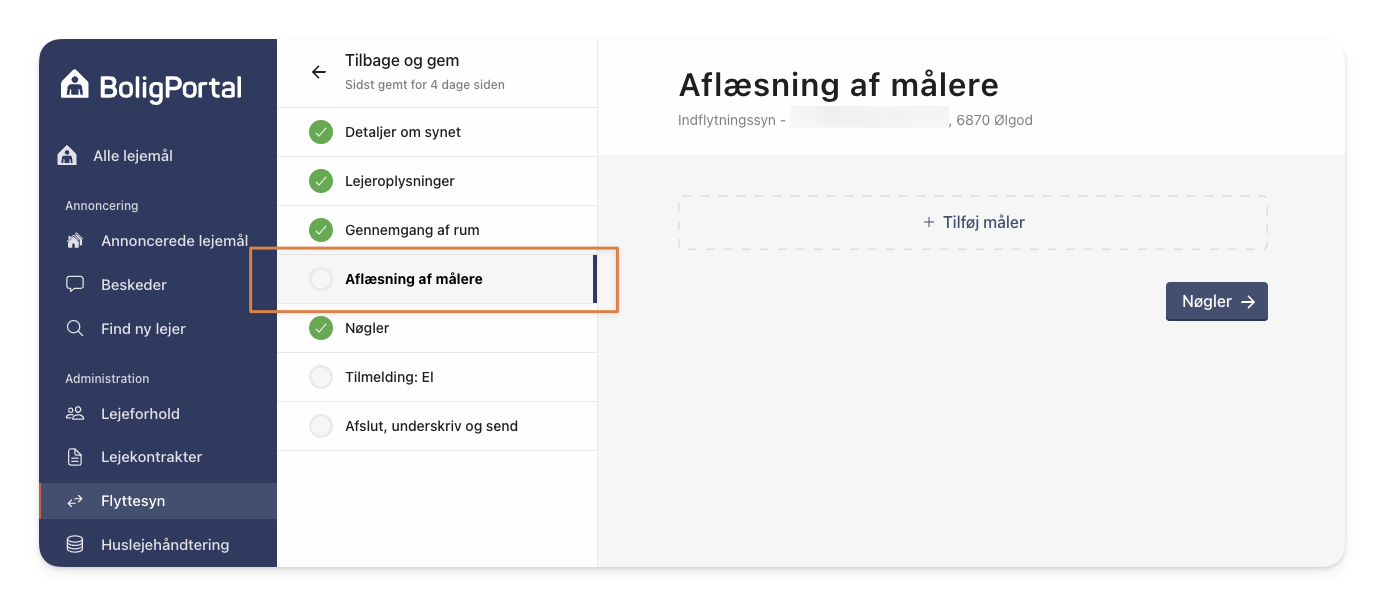 How to remove a meter from the meter readings section

If you experience that the field already contains a meter – for example, if you have duplicated the inspection from another inspection – remember to remove this meter before proceeding.
You remove a meter by clicking on the three vertical dots and selecting 'Slet' (Delete).